Archive for February, 2011
Monday, February 28th, 2011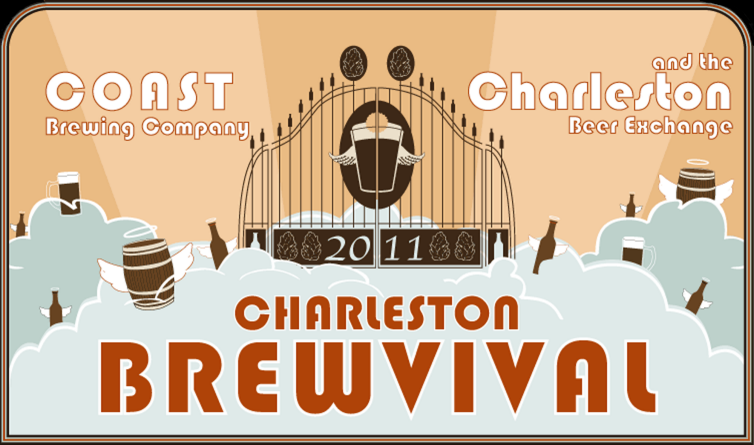 Phenomenal beers, great weather, music, food, people, planning, etc….. made this years festival the best of its kind.  I am lucky to know that this is being held right out my back door for years to come.  Check out the beer line up here.
Posted in Uncategorized | No Comments »
Monday, February 21st, 2011
I just finished installing a 20 tap system at a new bar in Coligny Plaza in Hilton Head, SC.  Included in it was a Grinon Bottoms Up beer filler and Chilldisc setup at the bar.  They plan on serving a nice selection of craft beers and a couple of macros.  They've also dedicated a spot for FreeFlow wines at the bar as a future addition.  The design is nice with an awesome granite bar and walls that feature a metallic paint that will oxidize and change colors over time.  They aren't open quite yet but plan on being open within the next month.
Posted in Uncategorized | 1 Comment »
Thursday, February 10th, 2011
I just watched the Social Network and thought that the best part of the movie when the Harvard dean said, "People who come to Harvard invent  jobs, they don't go out and seek jobs".
Posted in Uncategorized | No Comments »
Thursday, February 3rd, 2011
I just had one of these beers at Closed For Business.  I hadn't had one since last years and was blown away.  It's frickin' delicious.   I think it's their Belgian style Triple aged in Pinot Noir and Syrah barrels.  It's very winey.  I'm going back for another…..
Posted in Uncategorized | No Comments »
Tuesday, February 1st, 2011
Rumors are going around that Phish will be playing 4th of July weekend 2011 at Watkins Glen in upstate New York.  A couple of sites say that they have already signed a contract for the raceway, but after reading a couple of other blogs, it seems that the rumors are unscrupulous.  I have actually heard that they are signing a deal with ex NASA employees to play on the moon in 2012.  I feel fairly confident that my sources are legit.
Posted in Uncategorized | No Comments »